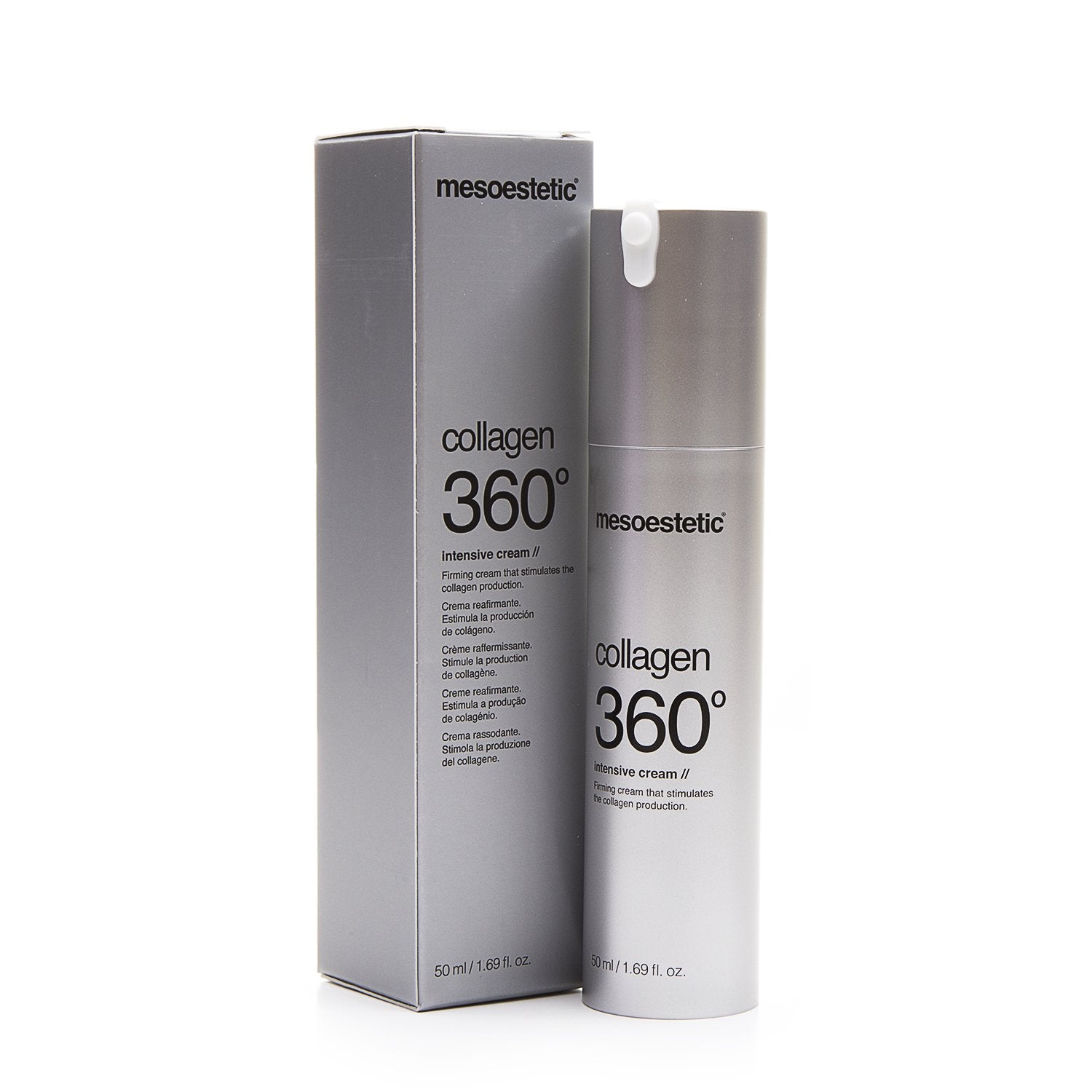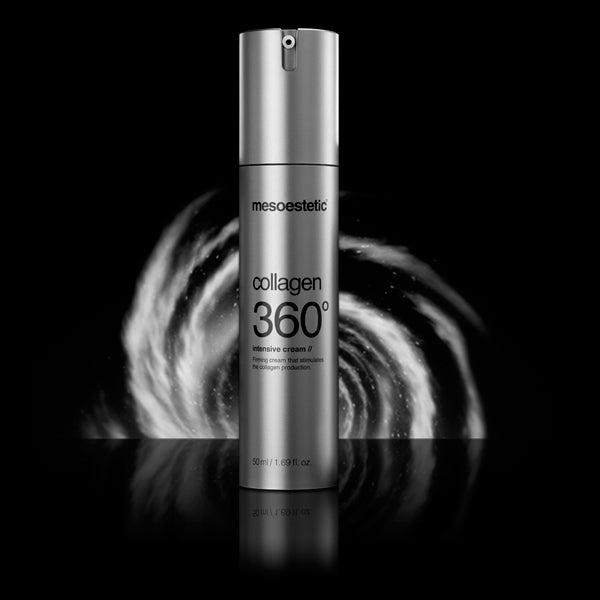 Mesoestetic Collagen 360 Intensive Cream
---
Firming face cream with enriched marine collagen increases the firmness and density of the skin. Counteracts the loss of collagen and protects the dermal structure.
Collagen is the main component of the dermis responsible for the firmness and tightness of the skin. With the passage of time, its synthesis declines, resulting in a loss of facial volume. collagen 360º is a cosmeceutical line with high concentrations of enriched marine collagen designed to counteract the reduction of collagen, improving the elasticity of the skin thanks to its redensifying, firming, and tightening action
ACTIVE INGREDIENTS:  
Enriched marine collagen: Maintains the amino acid level and stimulates the formation of new collagen.
Retinol: Promotes cellular renewal, unifying the complexion.
Ascorbic acid: Increases the number of elastic fibers and active fibroblasts, improving the quality of the extracellular matrix.
Benefits of Mesoestetic Collagen 360: Age smart beauty
Stimulates the regeneration of healthy collagen.
Firms and tightens the skin, dramatically reducing the look of lines and wrinkles.
Eliminates signs of fatigue around the eye, brightening dark circles and reducing puffiness.
Reveals a firmer, brighter, smoother, and more youthful eye area.
USE:c Face cream for firming the skin through collagen regeneration.
DIRECTIONS: Apply to the face, neck, and bust area morning and night using a gentle circular massage until the product is completely absorbed.