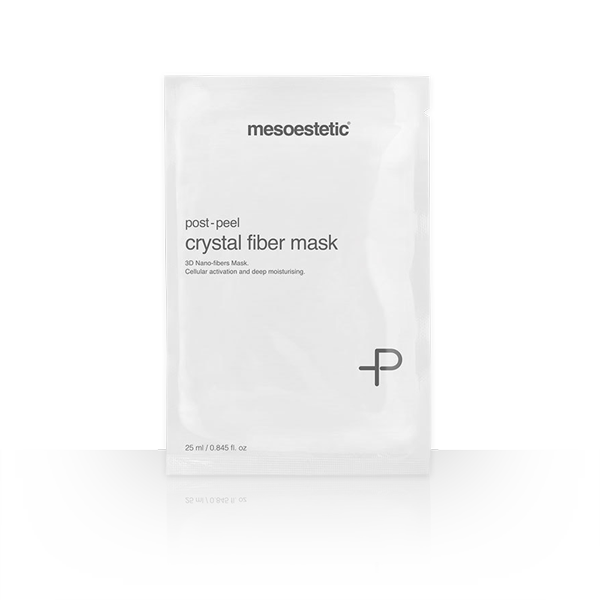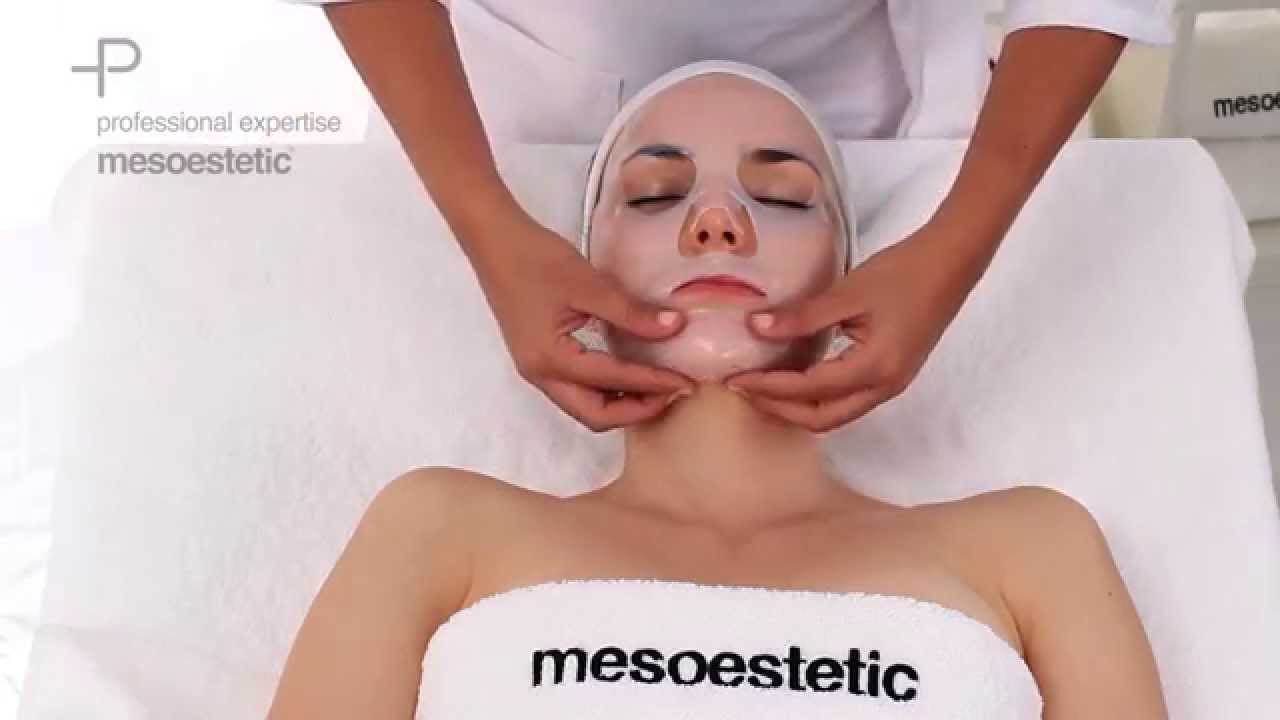 Mesoestetic Post-Peel Crystal Fiber Mask
---
The latest-generation face mask designed to enhance the cell renewal process, restructure the hydrolipidic film and increase the skin's moisture levels. It is made from crystal fiber a material for medical use based on 3D nano-fibres, and is 100% natural, safe and hygienic. It adapts perfectly to the contours of the face, having an occlusive effect that improves the permeability and carrying efficiency of the active ingredients.
ACTIVE INGREDIENTS:
Hyaluronic acid Moisturizing and regenerating.
Platinum powders Anti-aging effect protects from external aggressions.
Seaweed extract Soothing, moisturizing and regenerating.
Benefits of Mesoestetic Post Peel Crystal Fiber Mask:
Restructures the water-lipid layer
Enhances cell renewal
Hydrates the skin
Provides nutrients that restore softness to the skin 100% natural, safe & hygienic
USE: Recommended whenever the skin needs to recover optimum levels of hydration and elasticity. Especially indicated after treatment with mesopeel, mesoéclat, TMT system 4 melanogel program, pulsed light, resurfacing or microdermabrasion.
DIRECTIONS: Remove one of the protective layers and apply the semi-transparent layer over the face, starting with the forehead and moving down to cover the entire surface of the face. Once adjusted, remove the external protective layer. Allow to act for about 20 minutes. After removing the face mask, perform a gentle massage until the product is completely absorbed.