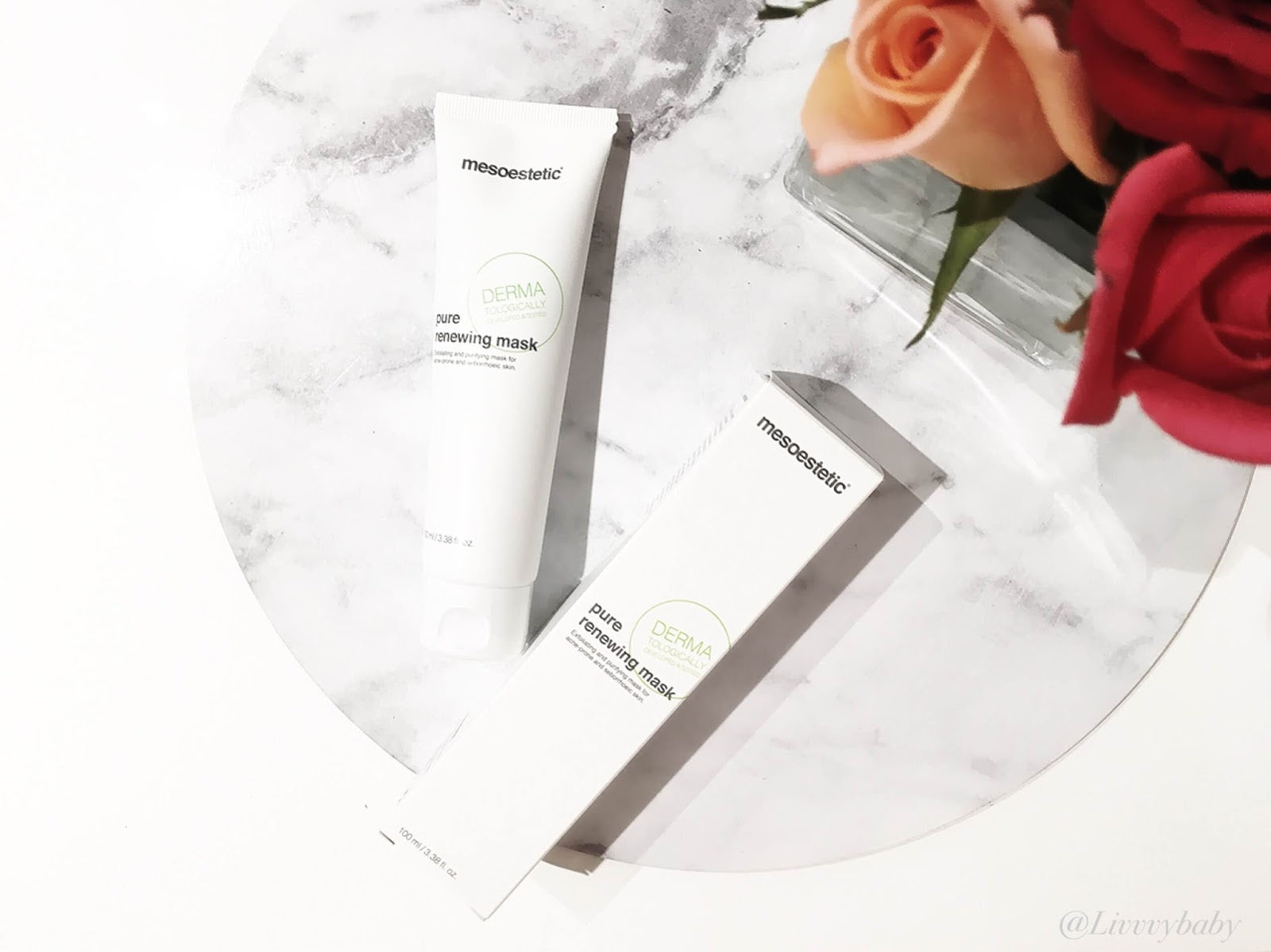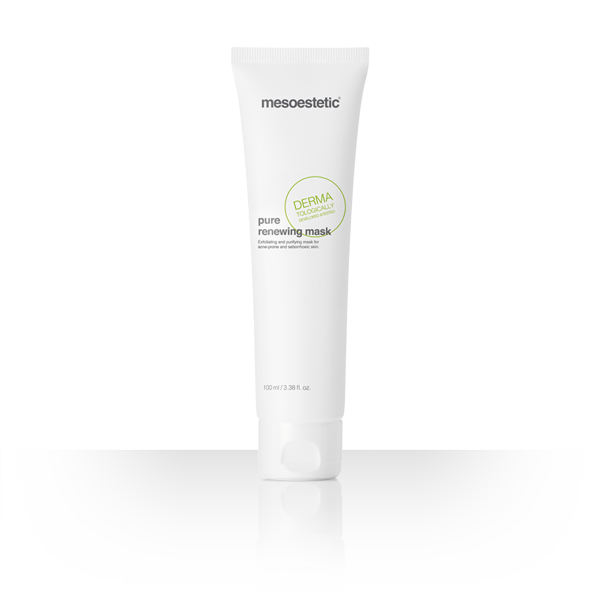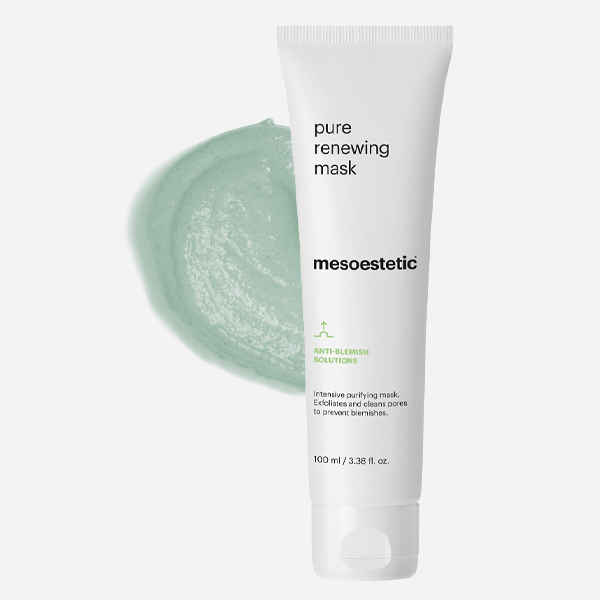 Mesoestetic Pure Renewing Mask
---
Intensive purifying mask. Exfoliates and cleans the pore to prevent imperfections.
An intensive treatment that unclogs, purifies and exfoliates oily and acne-prone skin to release it from glares and blemishes. Its formula combines the mattifying action of white clay with regulating active ingredients and the mechanical action of plant exfoliants.

The result is clean, fresh, imperfections-free skin.
ACTIVE INGREDIENTS: 

PURIFYING, OIL-REGULATING - The white clay provides an immediate cleansing action by absorbing excess oil and glares from the skin surface.
KERATOLYTIC, ANTI-BLEMISH - The synergism of salicylic acid, mandelic acid and sodium lepargilate provides a comedolytic, refining, anti-bacterial, and anti-blemish action.
PHYSICAL EXFOLIATION, REFINING - With biodegradable cellulose particles, for a modulable mechanical exfoliating action that helps unclog and refine pores.
BIO-BALANCING ACTION -  A post-biotic active ingredient, Lactobacillus Ferment, obtained from the fermentation of a bacterium, enhances the balance of the microbiota to strengthen and preserve the skin barrier function in optimum conditions. Each formula has a slightly acid pH that preserves balance and keeps the skin protected from unwanted pathogenic micro-organisms.
ANTI-POLLUTION ACTION - A biotechnological active ingredient, Urban D-tox, offers a dual action on the effects of pollution on the skin: jointly removing the particulate pollutants and reducing oxidative stress known to speed up skin aging.

USE: Combines chemical and mechanical exfoliation. An intensive weekly use treatment for acne-prone skin Stimulates cellular renewal to keep skin clear and smooth.
DIRECTIONS: Once a week, apply an even layer of the mask to cleansed skin avoiding the eye area. Allow to sit for 5 to 10 minutes, before massaging in gently to allow the microparticles to sweep away any impurities. Rinse thoroughly with warm water.
PLEASE NOTE: Do not apply the Pure Renewing Mask while undergoing the professional Acne Peel System treatment.  Mesoestetic Pure Renewing Mask is not suitable for use during pregnancy due to the formula including Salicylic Acid.