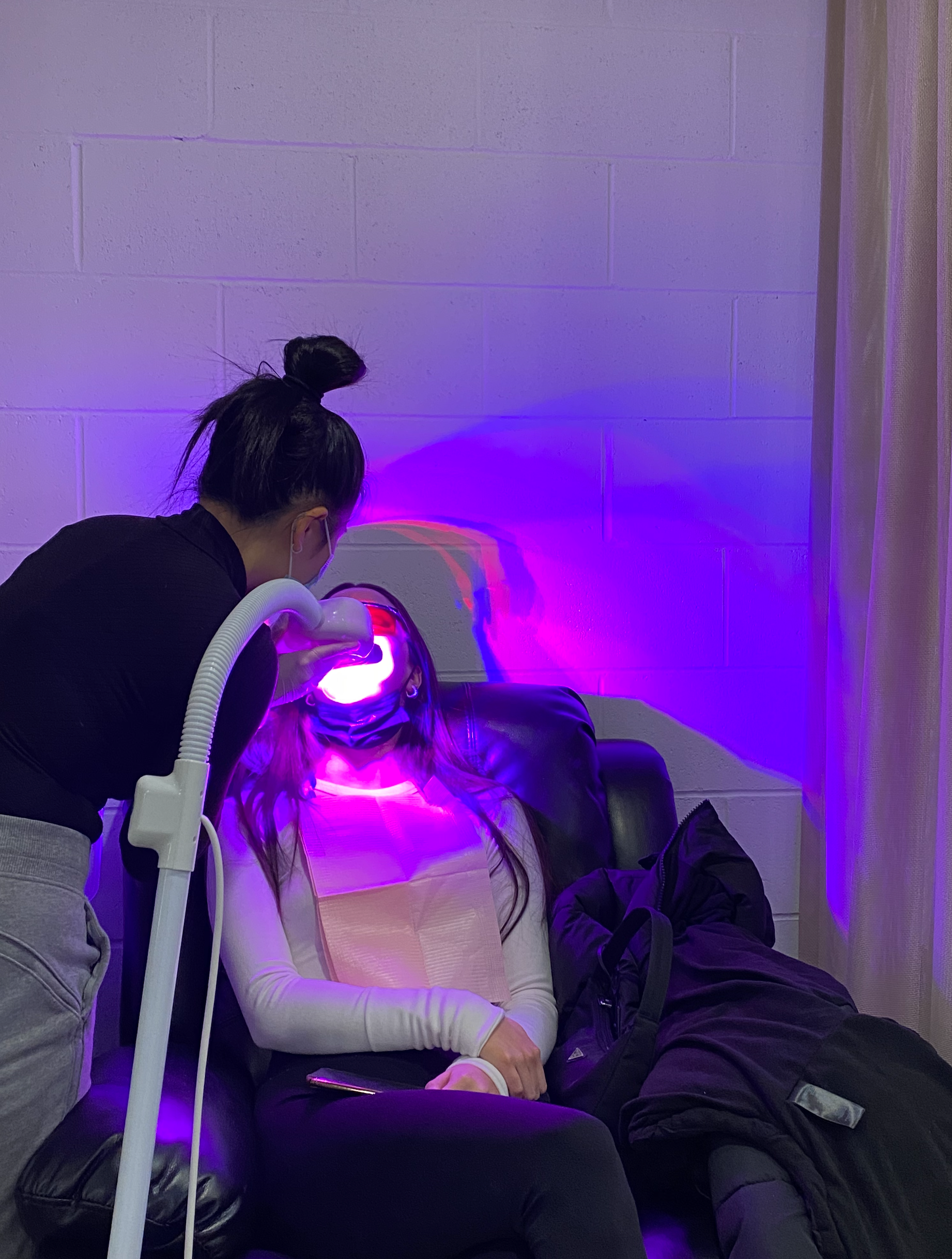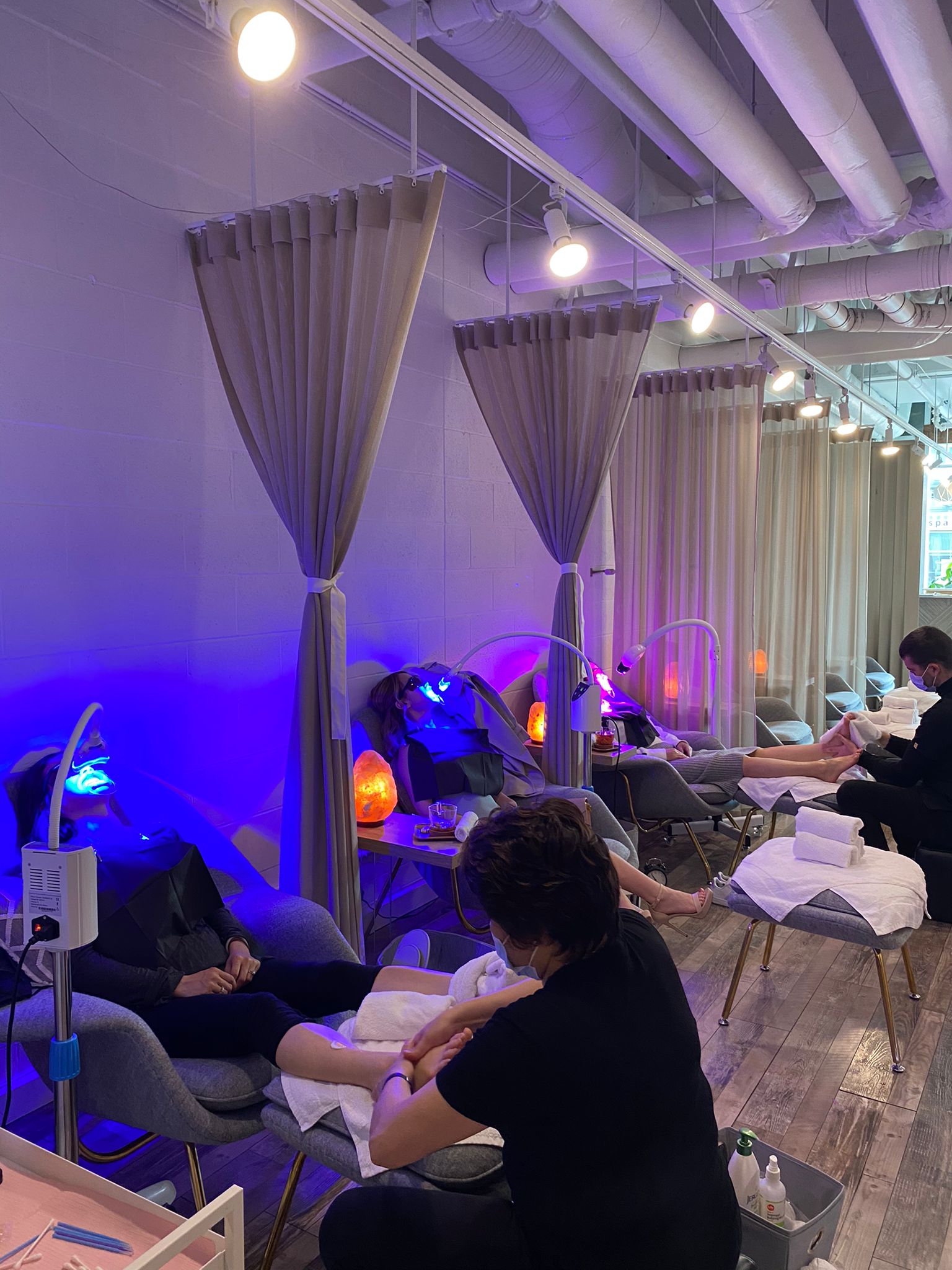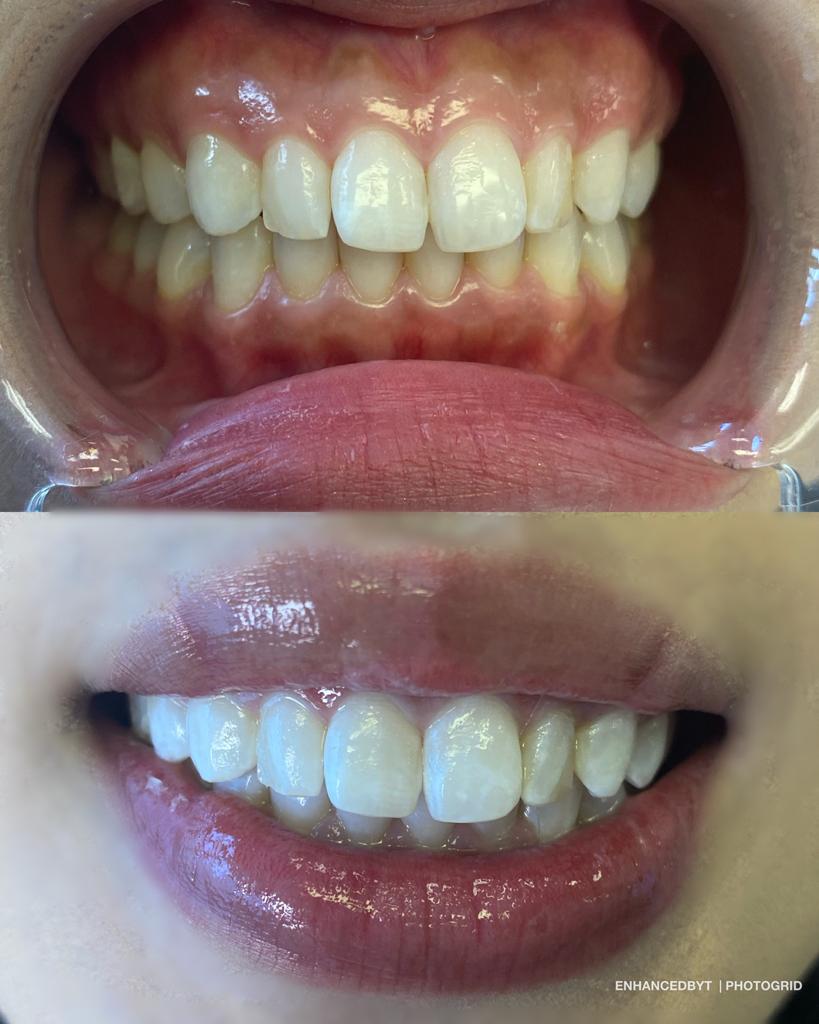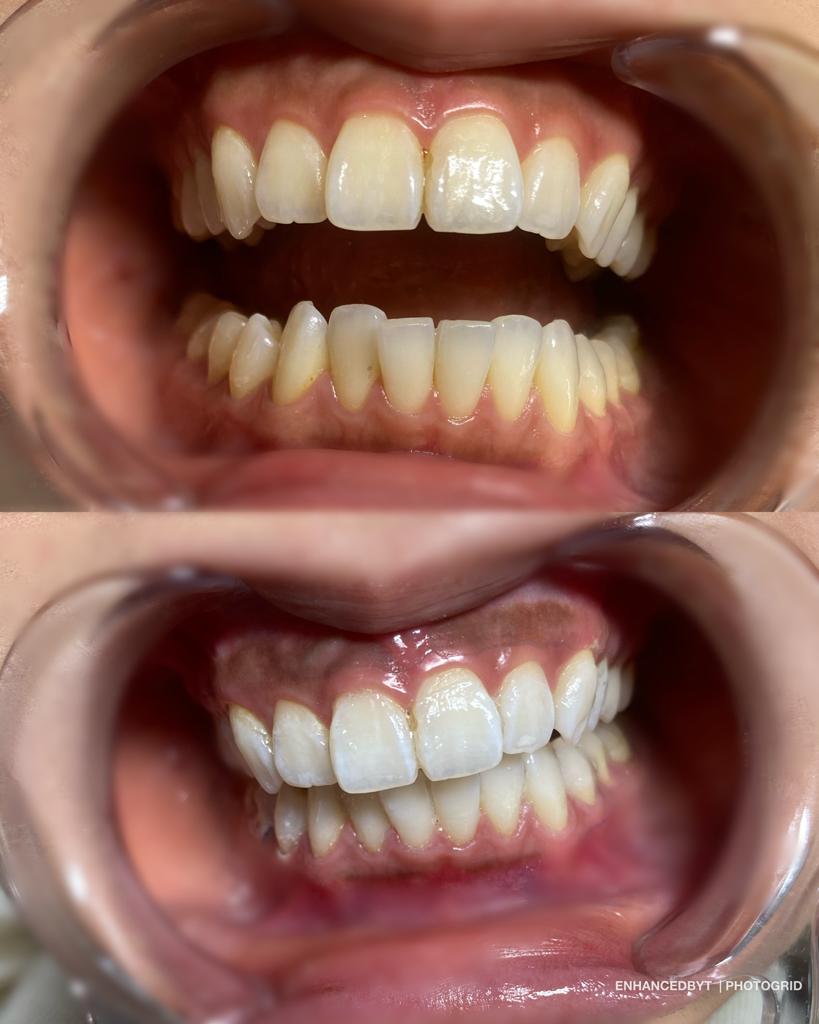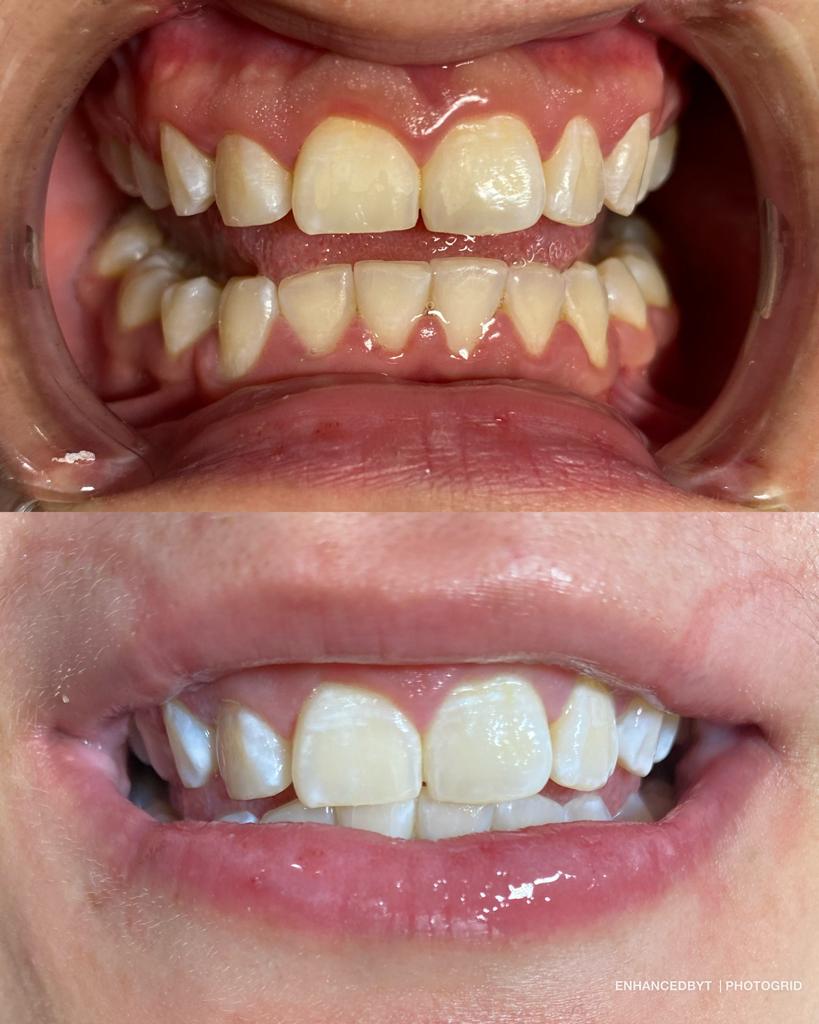 Cosmetic Teeth Whitening
---
For glistening and glamorous grins, we offer safe teeth whitening alternatives and toothpaste for happy, wholesome smiles. Utilizing top-quality, exclusive products that have been extensively tested, proven, and promoted to be 100% harmless, our non-invasive whitening services promise instant results and beaming smiles.


The laser teeth whitening treatment provided by Enhance Arts has been approved by the Canadian Dental Association for both safety and efficacy. All our products are dental grade quality and health Canada approved.
Enhance your treatment, select one of the following:
Reflexology Massage – Choose one of our reflexology chairs for your treatment and ask for a massage combination. Kill two birds with one stone but make it 2020.
Head Massage ($40) - Request a head massage while you receive your treatment if you're choosing the bed. 
YOUR TEETH BEFORE: Okay we get, you can't start your day without a cup of joe (or make that three if you're a mess like us), and you refuse to drink red wine with a straw, yeah, US TOO! But the reality is all that good stuff comes with repercussions, and now your once pearly whites have gone a serious shade of yellow.  


YOUR TEETH AFTER: With the same time as it takes to line up for any brunch in Yaletown and half the cost of the dentist, you are walking out of our door, with a few shades of whiter teeth, feeling a lot more comfortable in your smile & happier about your wallet!  
RESULTS: Time saved, money saved, whiter teeth. Enhance Arts provides an easy and effortless teeth whitening service. It is radically changing the way teeth whitening is perceived through our unique spa experience for both male and female clients in very relaxing environments. Ask for any playlist you like, kick your feet up (even get a foot massage) and let us take care of the rest. 
DURATION: The entire process takes about one hour.
PROCESS: The process is simple just relax in our spa zen-like setting, choose the bed or the chairs, while a powerful, but gentle professional dental-grade whitening gel is carefully applied to your teeth. An in-office superior LED cooling light is focused on the area to enhance the whitening effects of the gel. The process is painless, with no recovery time needed after your session. When the treatment is complete you'll be showing off a dazzlingly whiter grin.
DOWNTIME: None. Go about your day as normal, avoiding any food/drinks that can stain your teeth for 24 hours.