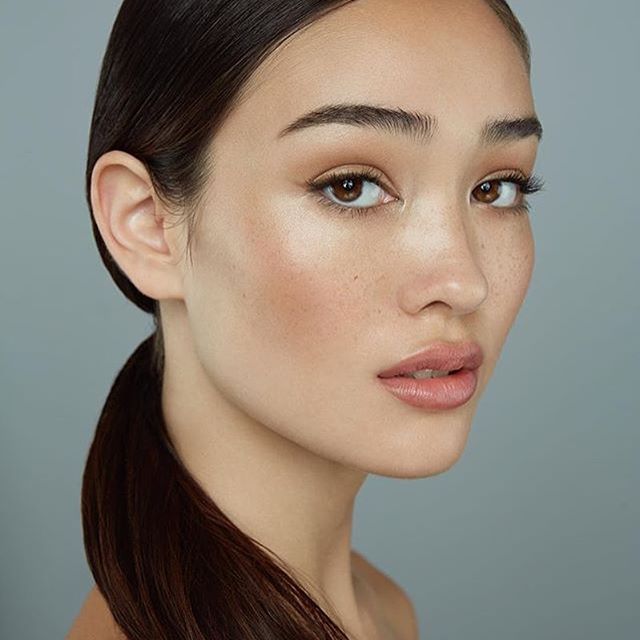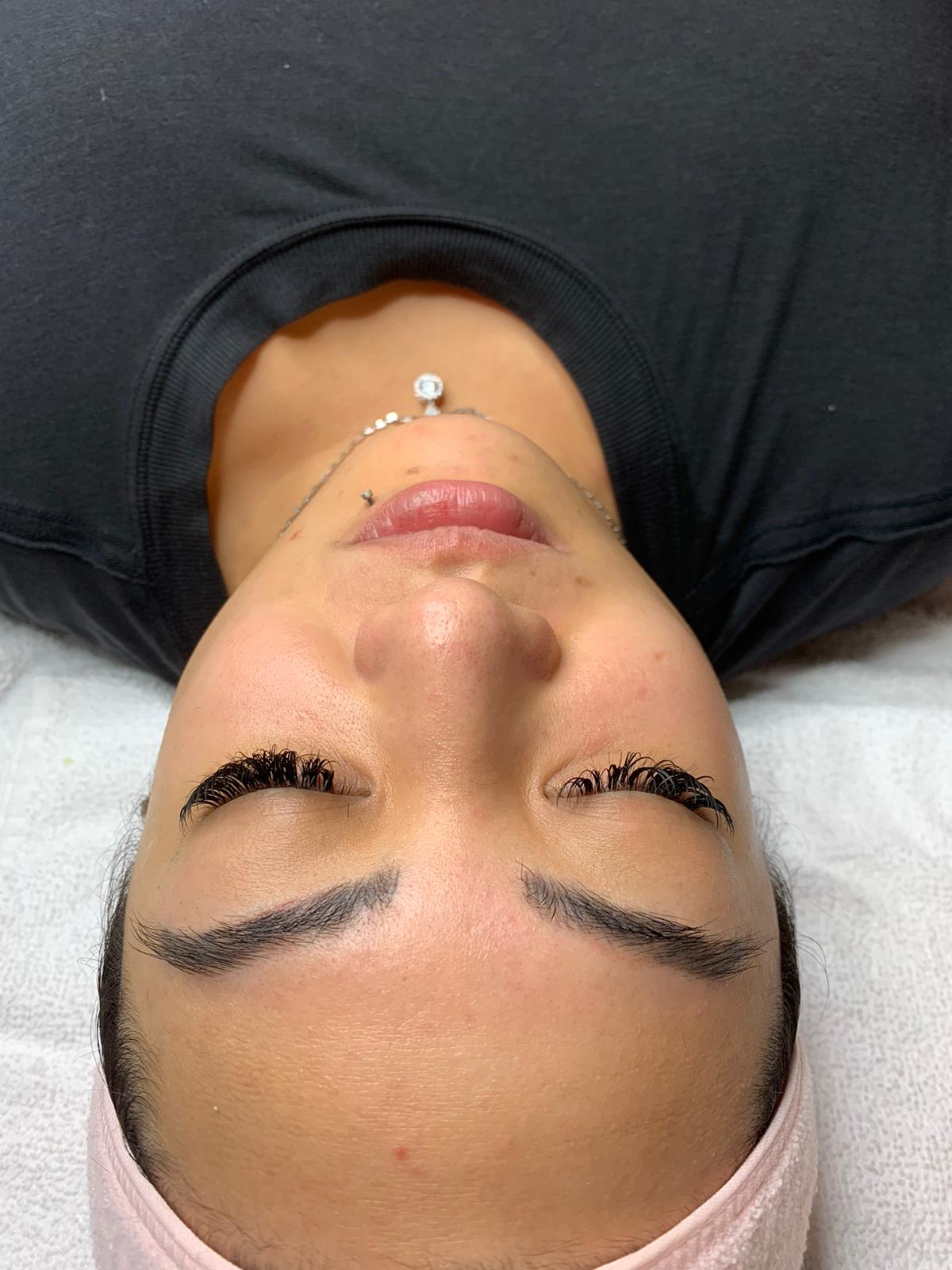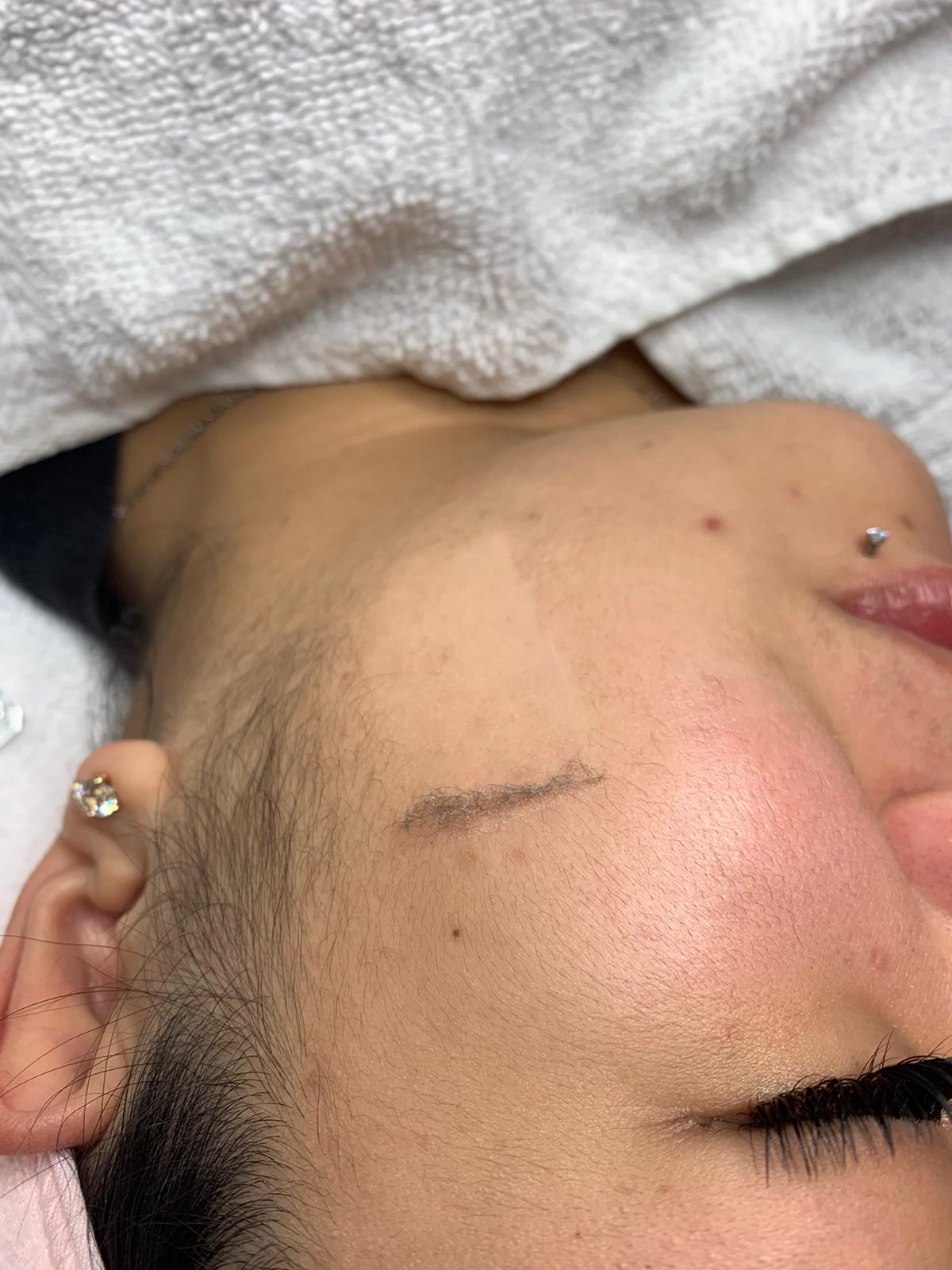 Dermaplaning
---
Level up your skincare game with a procedure that's a game-changer for your face and your wallet. We're talking about the art of face shaving, my friend. You already know the perks of exfoliation: the improved blood flow, smoother skin, and diminished fine lines and scars. But why stop there when you can take it to the next level?
Enter Dermaplaning at Enhance Arts, where we bring out the sensational goodness of your skin like never before. Say goodbye to pesky dark spots and hello to a fresh, clean face that's a flawless canvas. Who needs settling when you can rock your makeup like a pro? Dermaplaning involves gently scraping off the top layer of dull, dead skin cells with a 10-gauge scalpel, unveiling a brighter, smoother complexion. And guess what? Your skincare products will work even better, saving you moolah in the long run! It's a win-win situation, my friend. Unlock the full potential of your skin today with our reliable Dermaplaning treatment at Enhance Arts.
But don't just take our word for it – check out the jaw-dropping before and after photos below. Prepare to be wowed!
Enhance your treatment, select one of the following:
Hydrojelly  ® Mask ($25) – The Hydrojelly® masks are a new generation of peel-off masks.  Hydrojelly is infused with electrolytes and primarily made from beneficial algae.  The mask creates a vacuum-like seal to push all the nutrients into the skin from the Daily Botanical Serum.  It enables a deeper and complete absorption of the nourishing ingredients.  This intensive facial gives a luxurious texture while being a potent skin moisturizer.
LED Light Therapy (15 min for $20)  - The non-invasive treatment works at a cellular level to reduce the appearance of fine lines and wrinkles, improve uneven skin tone, target active acne and illuminate the skin. It is great at fighting acne and rosacea. The penetrating LED lights target deep into cells heightening their internal functions stimulating dermal blood flow and creates faster healing so your skin always looks rejuvenated Typical treatments are fast and effective lasting between 10-20mins. With uniquely coloured LED lights available (yellow, red, purple, blue), your treatment can be tailored to suit your individual skin goals.

YOUR SKIN BEFORE: Peach fuzz hair on your face, causing textured & uneven makeup application & pores can be noticeably larger..
YOUR SKIN AFTER: Smooth, baby soft skin, your makeup now lays on the skin perfectly. It allows your skin care products to absorb better into your skin. It keeps your face tight. It's a great way to exfoliate and taking that layer of hair off the skin almost makes you look less puffy.
RESULTS: It painlessly exfoliates the stratum corneum to stimulate cellular turnover with little to no downtime. It is a great option for clients with sensitive skin and pregnant women who are looking for a deep exfoliation. It can be performed before treatments like our BB Glow, and chemical peels for better product penetration. It can be performed frequently. It helps makeup go on smoother and more evenly. It can help significantly lighten postinflammatory scars from past acne. It does not make the hair grow back thicker and darker.
DOWNTIME: No downtime, just make sure to apply SPF after your appointment.
PROCESS: Before a dermaplaning treatment your provider will first cleanse the skin. Next, the blade will be manually scraped across the forehead, cheeks, chin, and neck area to remove peach fuzz hairs and layers of dead skin cells.
DURATION: Under 1 hour.