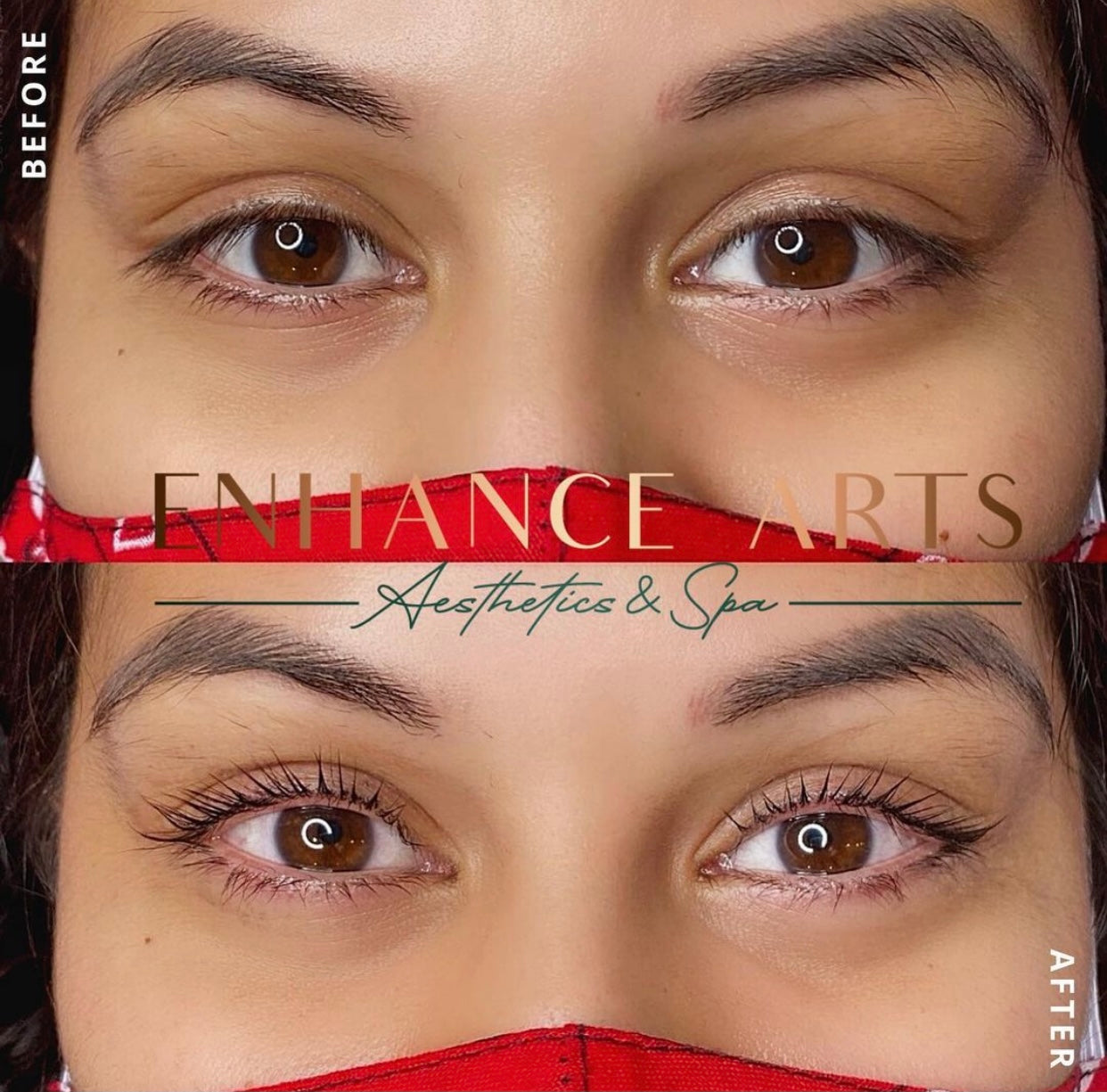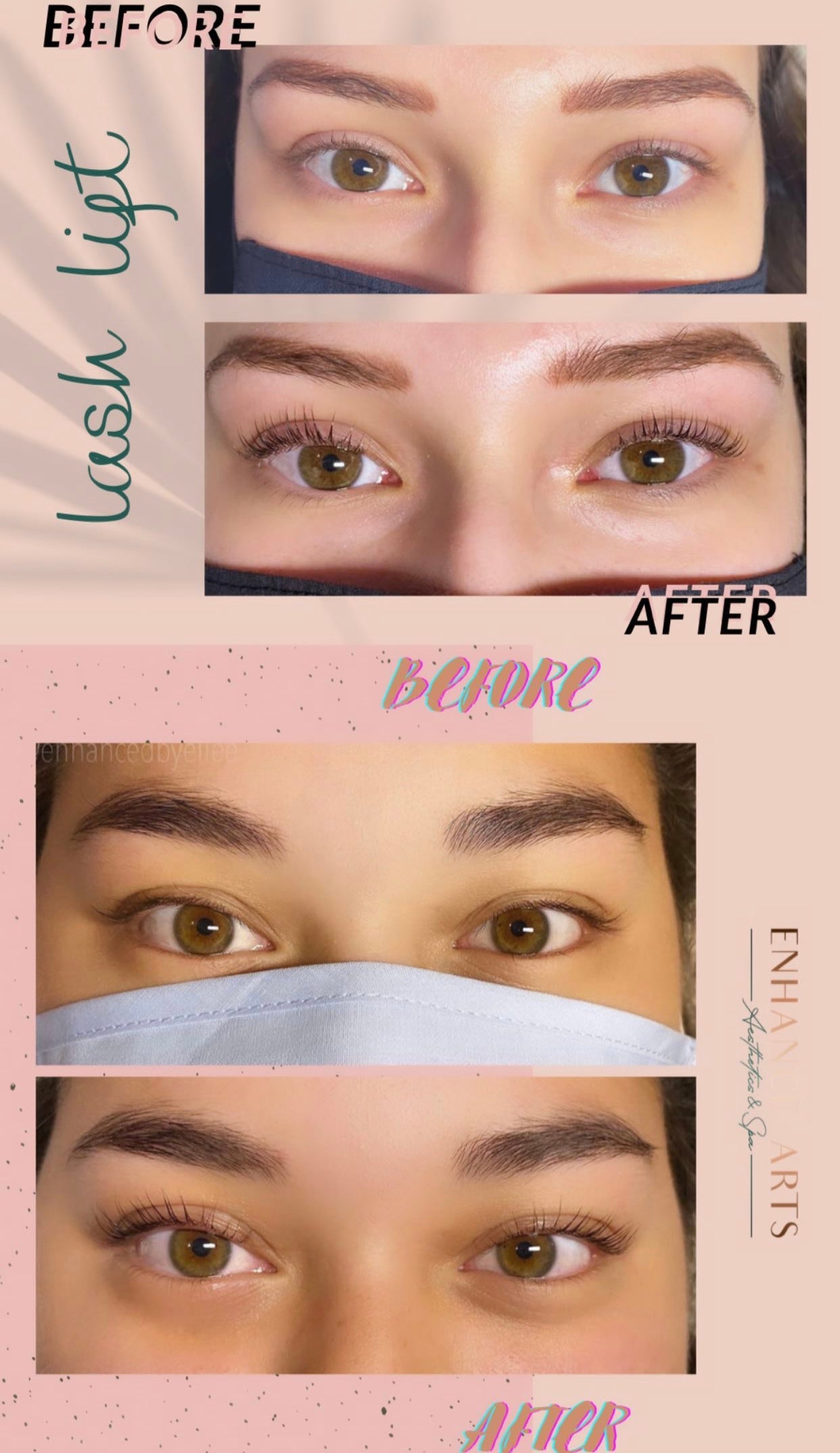 Lash Lift
---
Glow up your look, effortlessly. Our lash lift treatment is a fuss-free chemical solution that sets an upward curling shape of your lashes, creating a gorgeous, natural, and long-lasting lash look. This low maintenance eyelash solution gives you results for up to 12 weeks using your own lashes. 
Lash Lift is the revolutionary lash phenomenon that reveals your natural lashes in all their glory. By straightening your natural lashes at the root and then tinting them, our Lash Lift enhanced with a tint gives you the appearance of longer, thicker lashes. No mascara. No messing. Just perfect lashes from the moment you wake up!
Enhanced lash lift with a tint ($20)
YOUR LASHES BEFORE A LASH LIFT: You have small, straight short lashes that aren't doing you any favour. You've tried approximately 200 mascaras, and while you certainly have favourites, no mascara will get you the fluttery results you crave. 
YOUR LASHES AFTER A LASH LIFT: Now you have natural long fluttery lashes with a more wide-eyed look rocking the natural vibe and you just slashed 15 minutes getting ready in the morning.
RESULTS:  Like you're wearing mascara but no smudging, smearing or flaking—ever. Done correctly, a lash lift could be healthy for you. If you're looking to nurse damaged lashes back to health, the good news is a lift can actually help you. Lash curlers and the act of scrubbing off mascara every night are damaging to natural lashes. With a lift, you can avoid all that and let your lashes grow long and strong.
DURATION: 1 hour
PROCEDURE: The technician began by brushing your lashes up onto a silicone curling rod (there are different sizes for every lash length and curl preference). Then, she applied an eye-safe perming solution to the base of your lashes. This helps break down the bond of your hair so it can mould to the curl. Then, she followed with a setting solution to help restructure the hair into place. The last step was the tint, a blue-black dye that's slathered on from root to tip.
DOWNTIME: Zero downtime. Just don't get your lashes wet for 24 hours.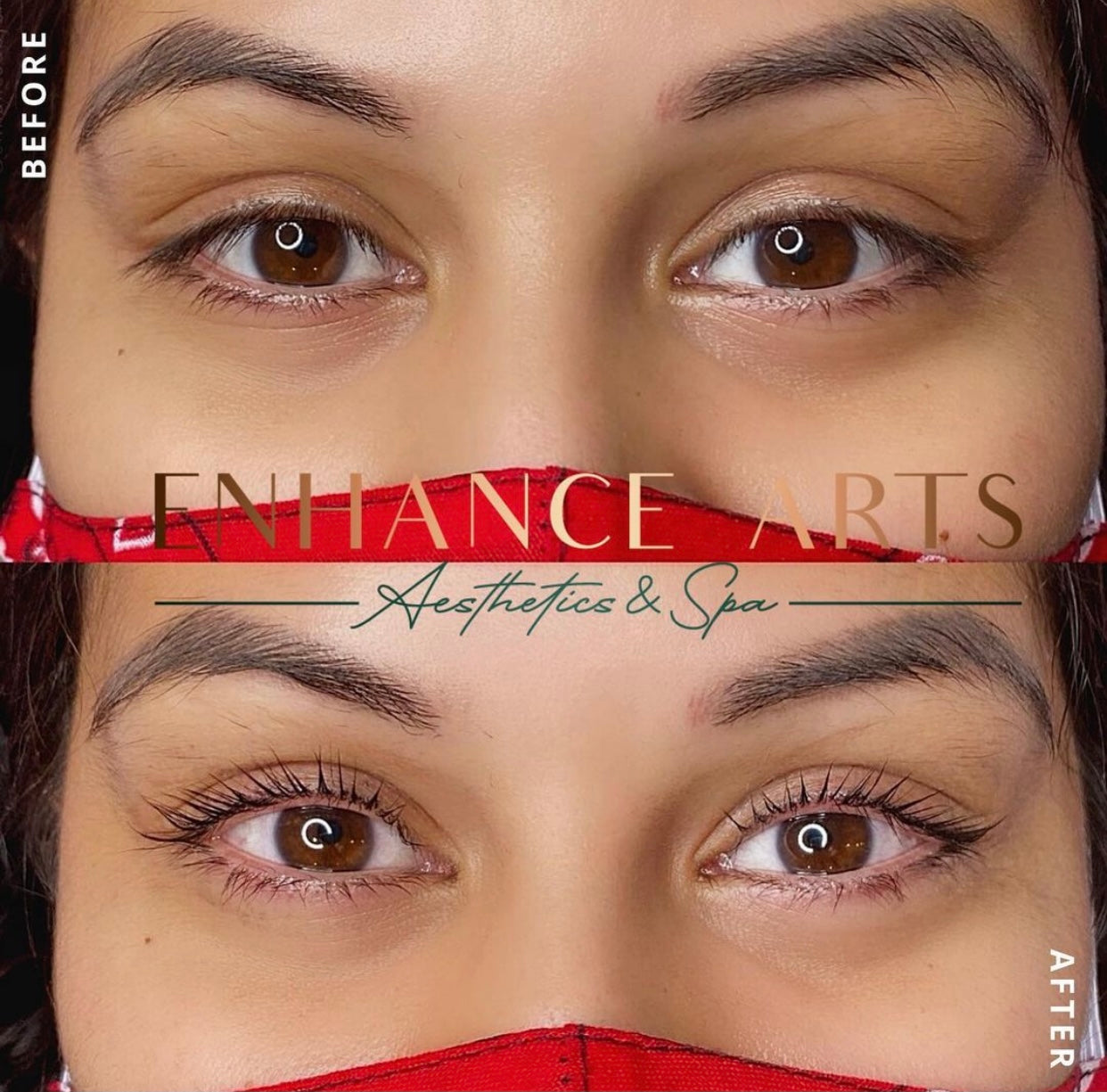 Lash Lift
Sale price

$80.00
Regular price

$0.00
(/)