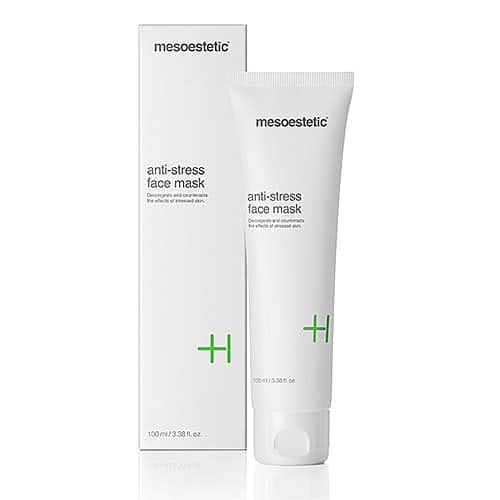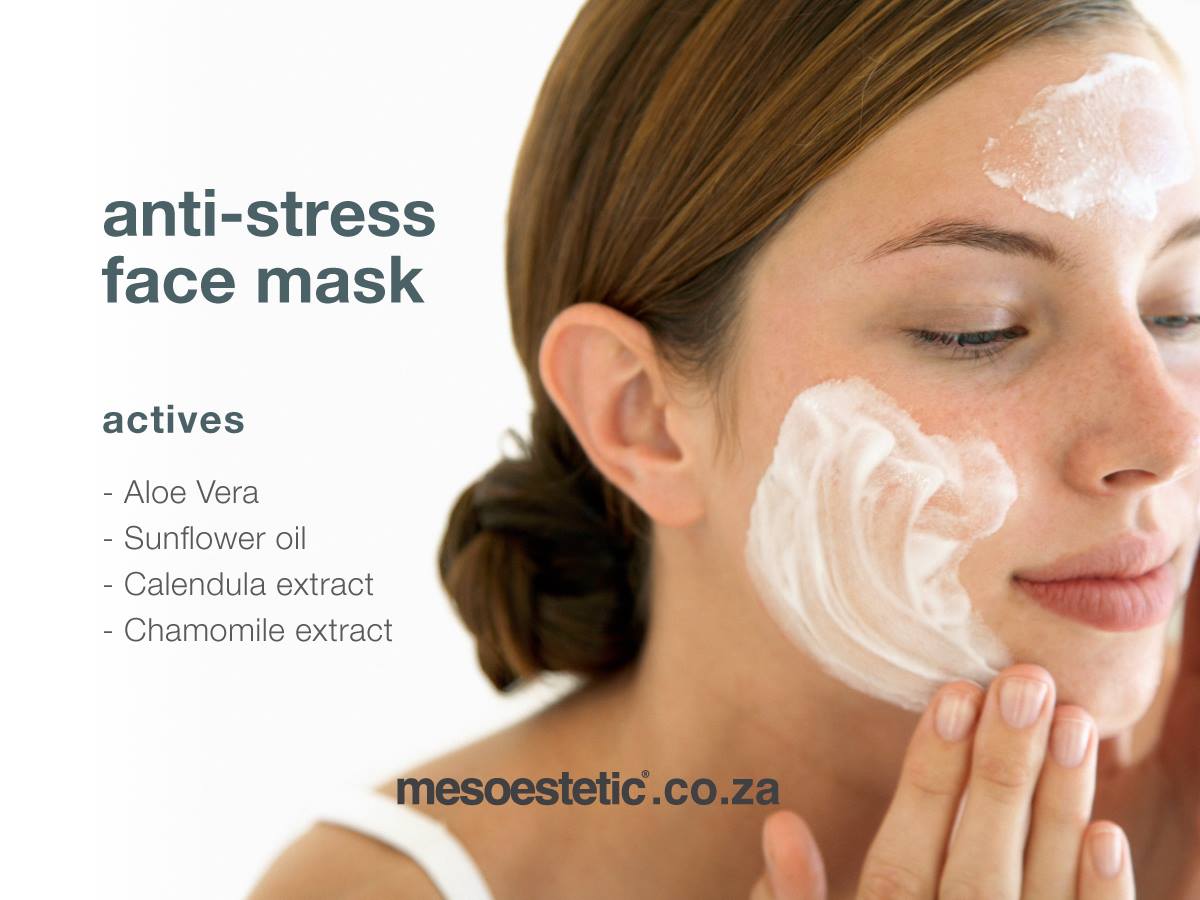 Mesoestetic Anti Stress Mask
---
An intensive mask that soothes and relieves skin with redness and sensitivity.
An intensive treatment that counteracts the reactive signs characteristic of sensitive or damaged skin: reddening, irritation and feeling of tightness. Its complex formula exerts a soothing, emulsifying and resurfacing action, returning comfort and softness to the skin. Enhances balance of the microbiota, essential to reinforce the skin barrier function. Its non-oily gel-cream texture provides freshness, smoothness and feeling of immediate relief.
ACTIVE INGREDIENTS: 

SOOTHING, ANTI-INFLAMMATORY, ANTI-REDNESS - With Rhodosorus Marinus extract and saffron flower, that act on the signs of the inflammatory condition, skin sensitivity and redness. A soothing plant complex combining Aloe vera, chamomile and marigold, with regenerating, soothing and smoothing action.
BIO-BALANCING ACTION - A post-biotic active ingredient, Lactobacillus Ferment, obtained from the fermentation of a bacterium, enhances the balance of the microbiota to strengthen and preserve the skin barrier function in optimum conditions. Each formula has a slightly acid pH that preserves balance and keeps the skin protected from unwanted pathogenic micro-organisms.
ANTI-POLLUTION ACTION - A biotechnological active ingredient, Urban D-tox, offers a dual action on the effects of pollution on the skin: jointly removing the particulate pollutants and reducing oxidative stress known to speed up skin aging.
Benefits of Mesoestetic Anti-Stress Face Mask:

Soothing, calming & repairing Formulated with anti-inflammatory ingredients Purifies whilst also nourishing skin Ideal for congested skin types & skin that has been exposed to extreme weather conditions
Soothes irritations, redness & swelling
USE: This mask can be used in any skincare routine, whether you suffer from post-acne redness, inflammatory skin concerns such as rosacea or if you've simply been exposed to too much sun or bracingly cold winter, Anti-Stress Face Mask delivers a highly soothing, moisturizing and calming action. Sunflower Oil contains Linoleic Acid and Liposoluble Vitamins to deliver a powerful antioxidant action and fight against environmental stressors with its emulsifying action. Aloe Vera soothes redness and provides anti-inflammatory action. Pot Marigold Extract offers soothing and anti-aggression whilst also reinforcing the skin's defence barrier. Finally, ChamomileExtract calms and soothes red, irritated or swollen skin.
DIRECTIONS: Can be used as a mask or an overnight treatment. Apply a thick layer over clean skin. After 10 minutes, remove with water. Or apply a thin layer as an overnight treatment mask and remove any remaining residue the following morning. Avoid contact with eyes and mucous membranes. In case of accidental contact, wash thoroughly with water