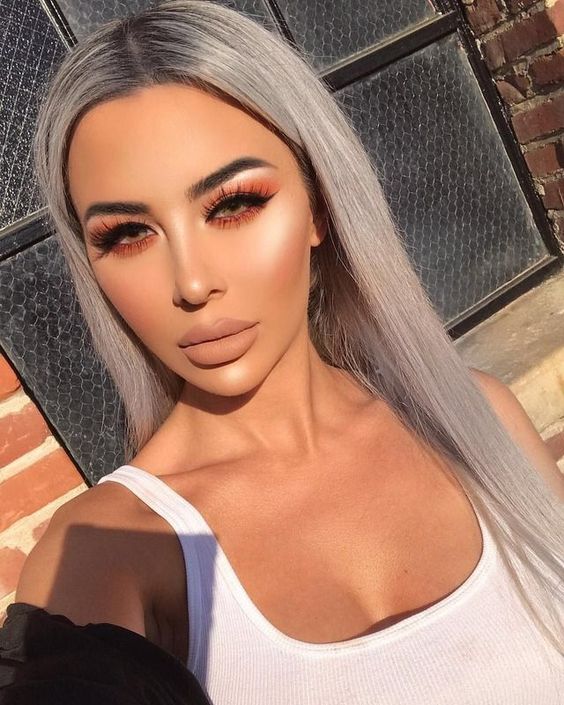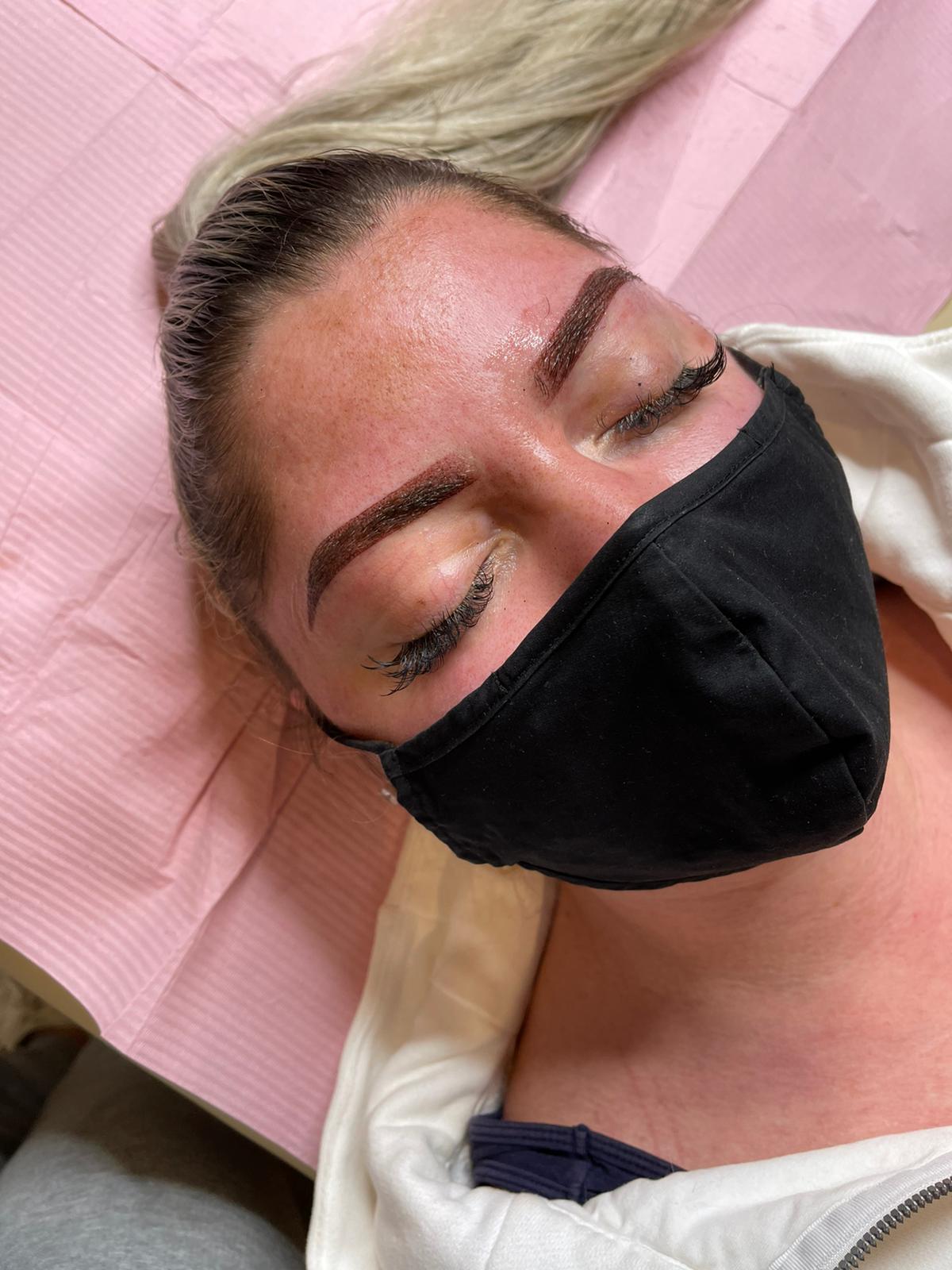 Ombre Power Eyebrows
---
Ombré powder brows is another form of semi-permanent makeup where we use a machine to shade in your brows from light to dark, giving a solid effect that creates a defined and Instagram worthy makeup filled in look.  Unlike permanent tattooing, which fades to blue/gray or red/pink over time, ombré colouring remains consistent.   They last up to 3 years, depending on skin type, which means potentially 3 years of hassle-free, crawl-out-of-bed-and-ready-to-go brows. 
It starts darker at the tail of the brow and slowly fades into a lighter shade. This design is best suited for those with sparse and light brows.
We also use medical-grade numbing cream so there is zero to little pain. Most clients find the experience completely comfortable. 

Procedure: 
Once you arrive at your appointment, the professional will take some time to examine and understand your brows, deciding on how they will proceed to mapping. We will draw the shape on your eyebrows until you are fully satisfied. 

We do not use stencils, so each brow is custom-designed, stand by stand, based on the architecture of the client's face and their personal style. We offer four different blading and shading techniques, so clients can achieve the best brow for their lifestyle.
Once you have come to a conclusion on shaping, mapping, tracing, and all these details, they will apply a numbing product that will help you feel more comfortable to get your tattoo done. This process takes around 15-20 minutes, during this time you can just relax check your phone or ask for a mini massage session if there is a therapist available.
Then you will wait until the numbing product works and they will start with your tattoo. That time varies from professional to professional, but on average, the entire procedure can easily take around 3 hours to be completed.
Before your appointment: 
In order to grant the best results as possible, there will be a preparation you should take care of. We are gonna talk more about that in the Q&A section below but in a nutshell, here's what to do:
3 days prior to the procedure: No hair removal (wax, tweeze, etc) at least 
2 weeks prior to the procedure: Say to facial procedures such as botox, facial chemical peelings
Say no to caffeine and alcohol for 48 hours prior to the procedure
Avoid doing it when you are on your period (because you might get more sensitive to "pain", during this time  
Avoid thinning blood remedies at least 2 weeks prior to the procedure such as Advil
Duration: 2-3 hours
Downtime & Aftercare: Depending on your skin type you will be a bit red after your treatment. Your brows will look relatively darker now than once it is healed. The after-care process can take 7 to 15 days but this will vary from person to person. It will depend on your organism, your skin type and other factors that can be involved as well. So you need to observe how the healing will evolve. We will email you the full aftercare tips after your appointment. 
Touch Up: We recommend touching up after a month to maintain your ombre powder tattoo. Your second touch up is normally quick and less painful than the first one, but the aftercare healing process is pretty much the same as you did after your first section. We offer a special rate for touch up done within the month period after that full price will apply.