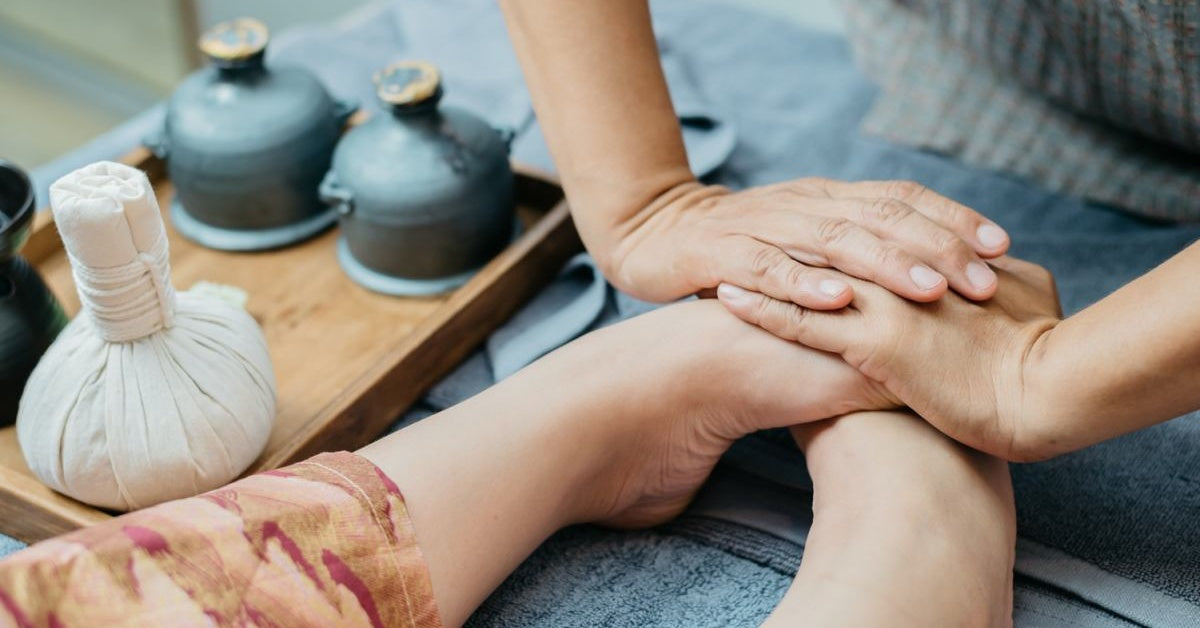 Reflexology
---
You're toe-tally gonna love this. It is a lavish treat for the feet. Get this, you sitting back, kicking your feet up in the world-renowned womb chair, as your therapist applies varying degrees of pressure to specific points on the feet with thumb and fingers to unblock energy flow and promote the body's natural healing from within.

Reflexology is a deeply healing, alternative ancient Chinese traditional massage originating on the belief that the feet and hands are intricately connected to specific organs and body systems. Take time-out with our specialized technique of massaging particular pressure points that essentially relieve stress, pain and anxiety, cultivates balance, improves digestion, enhances sleep and boosts your overall immune system. It has sooo many more benefits. 
All reflexology includes a luxurious salt foot soak, complimentary shoulder massage, soothing herbal tea.
Enhance your treatment, select one of the following (+$14):
Discover deep nourishment with our clarifying and exfoliating additions from coffee, sea salt & oil scrub to our deeply moisturizing coconut scrub; there is an enriching bespoke treatment just for you.
Coffee Scrub – improves circulation and texture of the skin
Sugar CBD Scrub – mildly abrasive and very effective for removal of dead skin cells 

Paraffin Treatment - increase blood flow, relax muscles, and decrease joint stiffness
ENHANCED CBD TREATMENT (+$35): You'll start by soaking your hands or feet with a CBD salt bath, followed by exfoliation with a CBD sugar scrub. Next is a massage with our signature CBD oils, and, just in case you haven't had your fill of spa-approved cannabis, you'll enjoy your treatment with our herbal CBD tea while you get your feet rubbed.
Enhance Thai Style Reflexology (+35) Performed in our Thai Cabana wearing loose clothing and involves stretching of the legs, complimentary shoulder and neck massage.