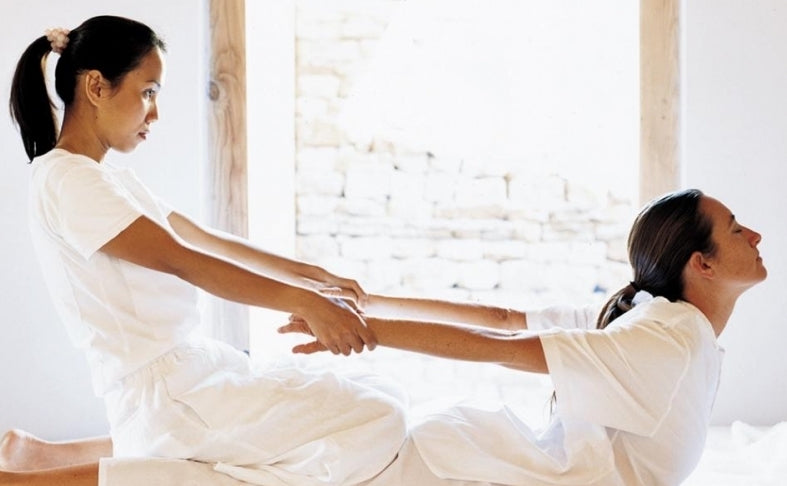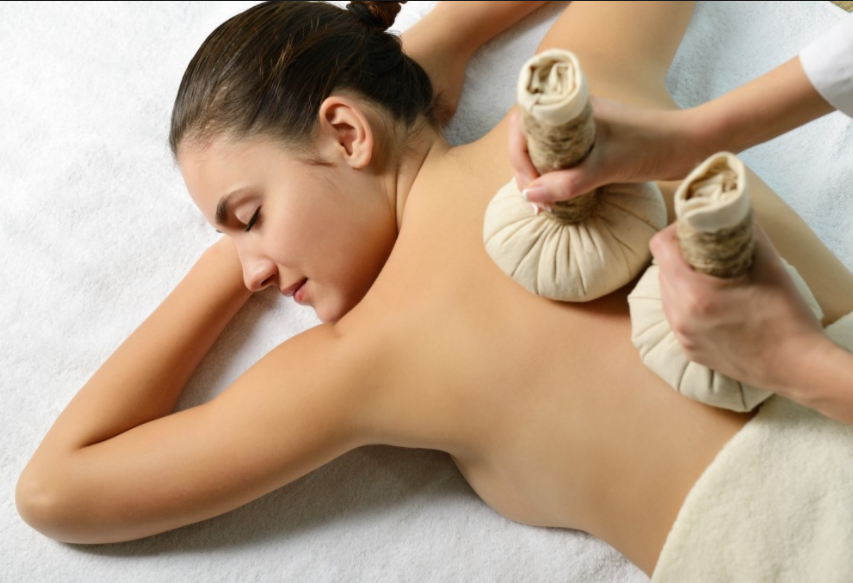 Thai Massage
---
An oriental occasion. Immerse yourself in our deeply restorative Traditional Thai massage; an ancient healing practice derived from India that has been widely used as a radical therapeutic treatment within Yoga, Ayurvedic healing systems and meditation. 
These unique bodywork synergies rhythmic massage, acupressure, gentle twisting and deep stretching to boost vitality, release tension, stress, and stagnant energy, and to restore optimum mind, body and soul balance. 
Thai massage takes place on a futon mattress in our Thai Cabana with loose-fitting clothes on. No oil is used for this treatment. All Thai massage includes a soothing herbal tea.
Enhance your treatment with the fresh organic herbal ball compress (+$22). What's that? It's a traditional Thai remedy where various herbs are chopped and wrapped up in a ball and steamed. It improves energy flows and metabolism, soothes your aches and pains.  
ENHANCED CBD TREATMENT (+35): You'll start by soaking your feet with a CBD salt bath, followed by exfoliation with a CBD sugar scrub. Next is a massage with our signature CBD oils, and, just in case you haven't had your fill of spa-approved cannabis, you'll enjoy your treatment with our herbal CBD tea.